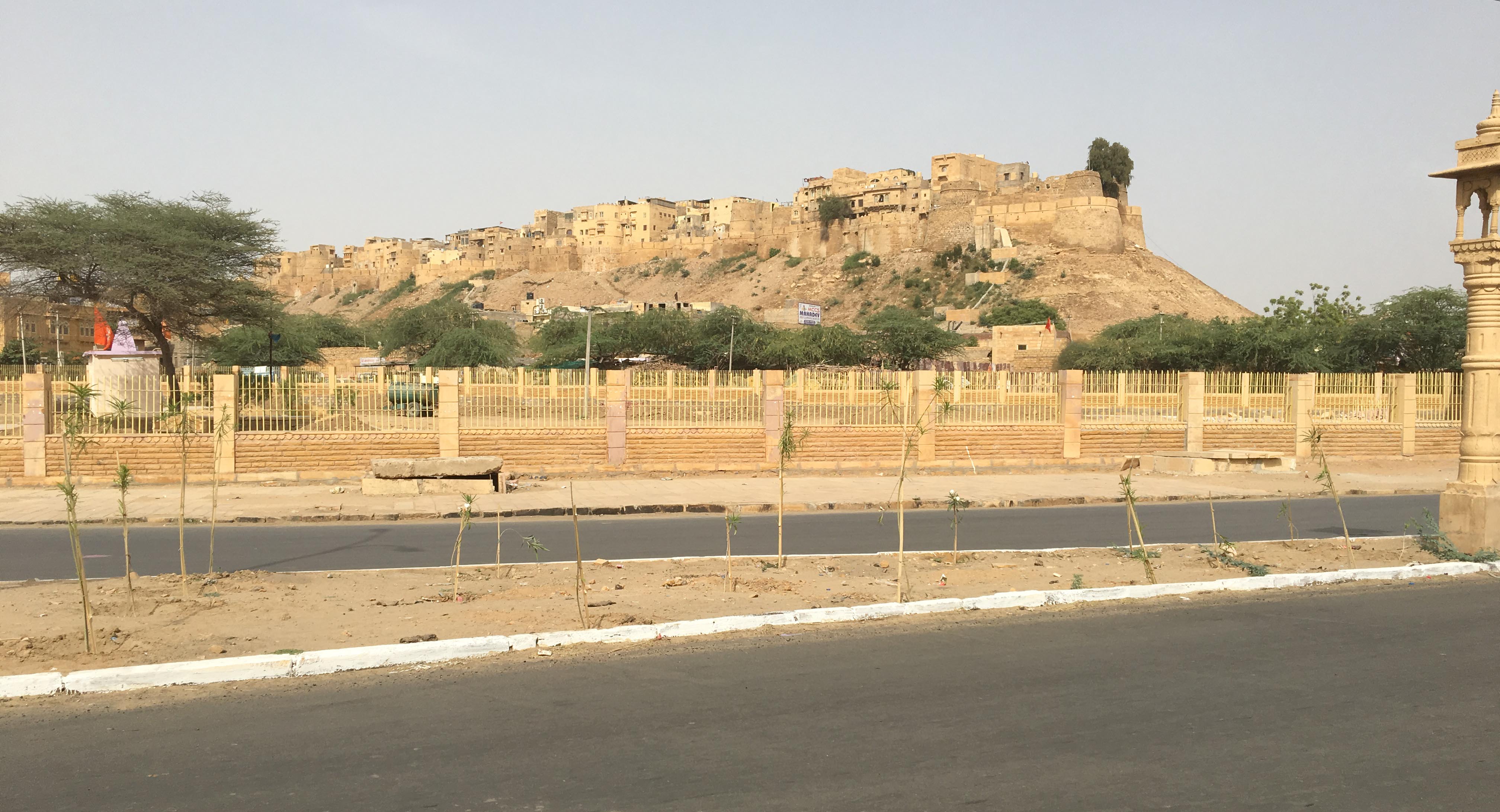 Programma-Activity
5° giorno Lunedi 18 aprile - Ramdeora / Jaisalmer (300 KM - 5 ore)
Dopo la prima colazione partenza per Jaisalmer. Lungo la strada ci si ferma a Kheechan, un villaggio famoso per l'inverno motivi di migliaia di gru e altri uccelli migratori nidificazione. Gli abitanti locali si nutrono gli uccelli che vengono a Kheechan, assicurando che tornano ogni anno. Si può vedere migliaia di uccelli migratori in inverno. Sulla strada si visita anche villaggio Ramdeora. Arrivo a Jaisalmer, il check-in in albergo e relax. In serata girovagare per la città e tornare al vostro hotel per il pernottamento.

Hotel Rang Mahal
6° giorno Martedi19 aprile - Khuri / Jaisalmer
Dopo la prima colazione partenza per un tour daylong di Jaisalmer e vedere la bella Sonar Fort, con i suoi muri d'oro in aumento dal bordo del deserto. Nel Forte Jaisalmer vedrete splendide case o havelis con balconi e finestre terrazze finemente intagliate. Ci sono molte belle havelis lungo gli stretti vicoli della città Jaisalmer, che ha l'atmosfera medievale. Il lago Gadisar e il museo Nelle vicinanze si trovano anche luoghi da visitare in tour a Jaisalmer. Più tardi fare un giro per le dune di sabbia di Khuri, a 50 km da Jaisalmer per ammirare la bellezza del deserto del Rajasthan. Rientro in hotel per il pernottamento.
Hotel Rang Mahal
18th April – Ramdeora / Jaisalmer (300 KM – 5 HRS)
After breakfast you leave for Jaisalmer. On the way you stop at Kheechan, a village famous for the winter nesting grounds of thousands of cranes and other migratory birds. The local villagers feed the birds that come to Kheechan, ensuring that they return every year. You can see thousands of birds at Kheechan in winter. On the way you visit Ramdeora village also. Arrive in Jaisalmer, check in into your hotel and relax. In the evening wander around the city and return to your hotel to stay overnight.
19th April – Khuri / Jaisalmer
After breakfast leave for a daylong tour of Jaisalmer and see the beautiful Sonar Fort, with its golden walls rising from the edge of the desert. In the Jaisalmer Fort you will see beautiful mansions or havelis with balconies and windows covered by fine carved screens. There are many beautiful havelis along the narrow lanes in Jaisalmer town, which has medieval ambience. The Gadisar Lake and museum nearby are also places to visit on tours to Jaisalmer. Later take a trip to the sand dunes at Khuri, 50 Km from Jaisalmer to see the stark beauty of the Rajasthan desert. Return to your hotel to stay overnight.